Service Division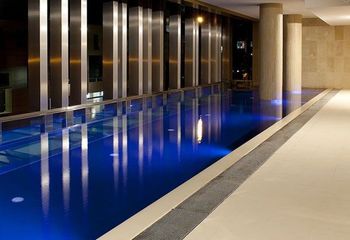 The AGL Group Service Department has almost 30 years experience in servicing and maintaining commercial swimming pools, spas and water features. Our Service Manager is a licensed plumber and he is supported by highly trained technicians with many years of combined experience in the filtration, water treatment and heating fields.
The AGL Group has an extensive list of clients which includes apartment complexes, hotels, resorts, swim schools, Municipal pools, schools, retirement villages, health clubs and major commercial buildings with installations including swimming pools, spas and water features.
The Service Division provides routine service and preventative program maintenance for commercial pools, spas and water features Our Service Division personnel are highly skilled and well trained with over 100 years of combined experience in the industry. We offer 24 hour emergency call-out service. Should it be necessary, we are able to call on the expertise of staff from our Construction Division.
Services offered include:
Backwash of filters
Clean basket strainers
Vacuum

Check temperature
Check chemical levels
Water testing

Inspect for leaks
Probe calibration
Pump repairs
Sand changes
The AGL Group also offers comprehensive quarterly and annual servicing of swimming pools and spas which may include probe clean and controller calibration. We also offer regular Bug Count tests which are carried out by a NATA laboratory for HCC, Pseudomonas aeruginosa, Coliforms. A written report is issued by the laboratory and then forwarded to the client for their records.